The first wind farm in Middle East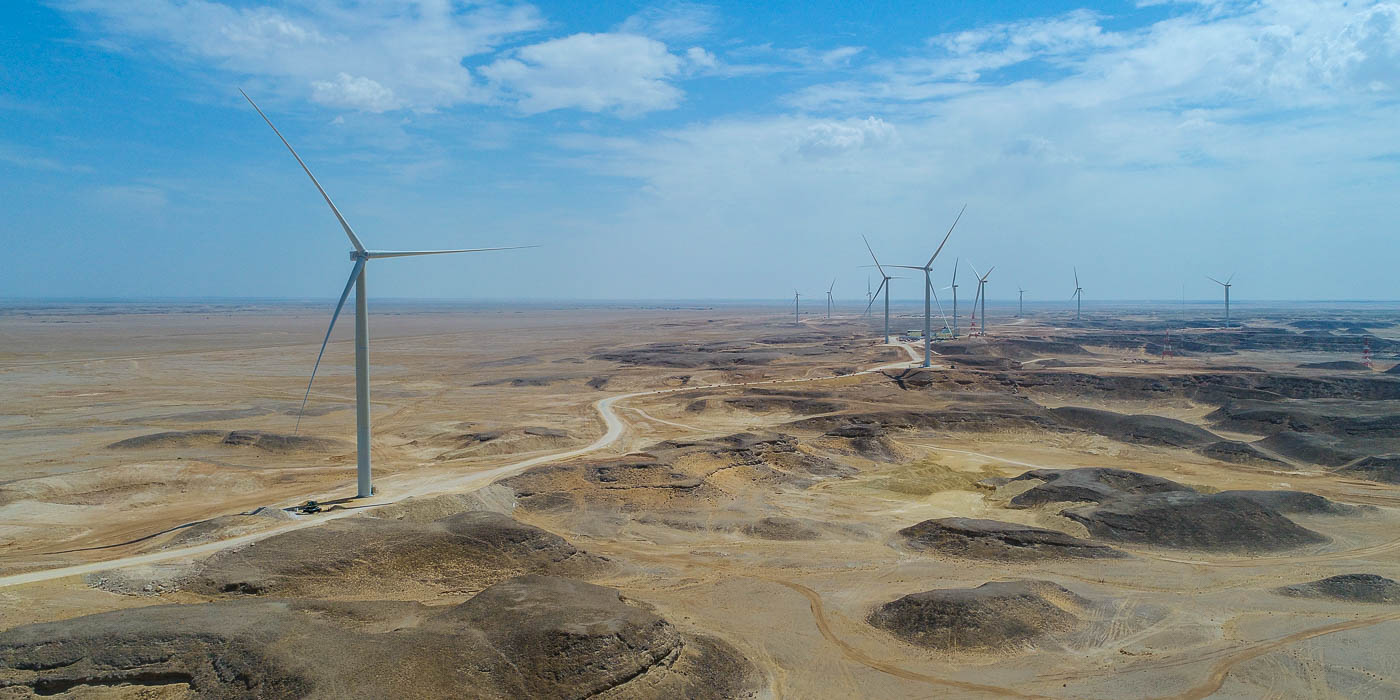 The Dhofar Wind Farm was the first industrial-scale wind farm in the Middle East, representing an important milestone in the development of this technology both in the country and in the Middle East region by encouraging other projects for the future development of wind energy in this part of the world.
The plant is located in the region of the same name in Oman, 150 km north of Salalah in the middle of the desert, which has posed a huge challenge for both TSK and the rest of the Stakeholders in terms of logistics (due to the distance to ports that is feasible for heavy and bulky elements such as wind turbines), supply of basic materials on a large scale (concrete, water) and provision of livelihoods in a desert area isolated from civilization.
The wind farm consists of 13 General Electric wind turbines with 3.8 MW of power, 130m rotor diameter and 80m hub height, totaling 50 MW of power with the capacity to generate around 200 GWh per year, which represents the consumption of 60,000 homes.
Given the harsh conditions of the site, the turbines were equipped with a "desert package" that improves the turbine's response to environments with high temperatures and the presence of sand, as is the case in the Omani desert.
For energy evacuation, the plant has a GIS (Gas Insulated Substation) type substation and a 132 kV line that connects to the Omani national grid.
In turn, TSK has contributed to the development of local communities, both in the construction of facilities and in the recruitment and training of local workers. TSK has thus confirmed itself as a world leader in the execution of turnkey projects in remote locations, desert conditions and with high temperatures, adapting the projects to the special conditions demanded.
More news