NOOR I 160 MW CSP Plant with TES
"Noor" Solar Power Complex (Morocco)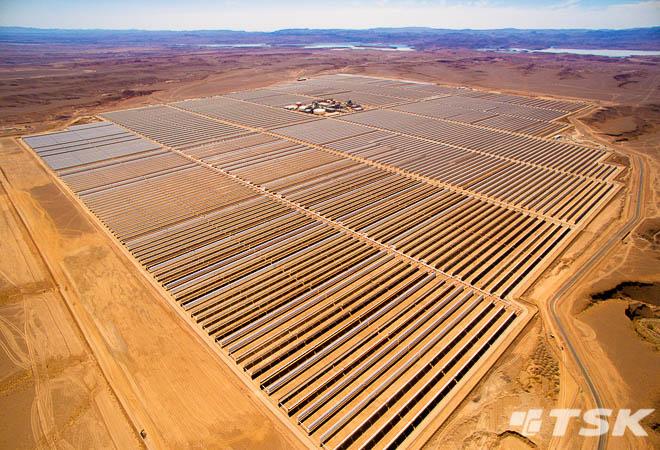 Project NOOR I 160 MW CSP Plant with TES "Noor Solar Power Complex" (Morocco)
Description Technology: 1xSIEMENS SST 700 Scope of Work: EPC
Location Ouarzazate (Morocco)
Client ACWA POWER
Finish date 2016
Noor I | The largest solar complex on earth
Construction of what was the largest solar complex in the world to date (2016), was a huge challenge for all the agents involved, due to the enormous technical and logistical difficulties that arose during the process. The execution of this project consolidates TSK's capacity to successfully execute projects in remote locations, in desert conditions and with high temperatures.
Related Content
Project
NOOR I 20/225 KV Substation
Scope of work: EPC
Project
Raw and Waste Water Treatment Plant NOOR I
Raw and Waste Water Treatment for the Industrial sector Water Treatment Plant for production of Cooling Tower make up, demineralized water and drinking water + Waste Water Treatment Plant for the effluents.
News
The King of Morocco Mohamed VI inaugurates Noor I
On February 4th the inauguration of the solar plant NOORo I took place, inside the solar complex NOORo, in Ouarzazate, which will be, once concluded, [...]