TSK will supply the equipment for a bulk terminal in the United Arab Emirates.
30 November, 2020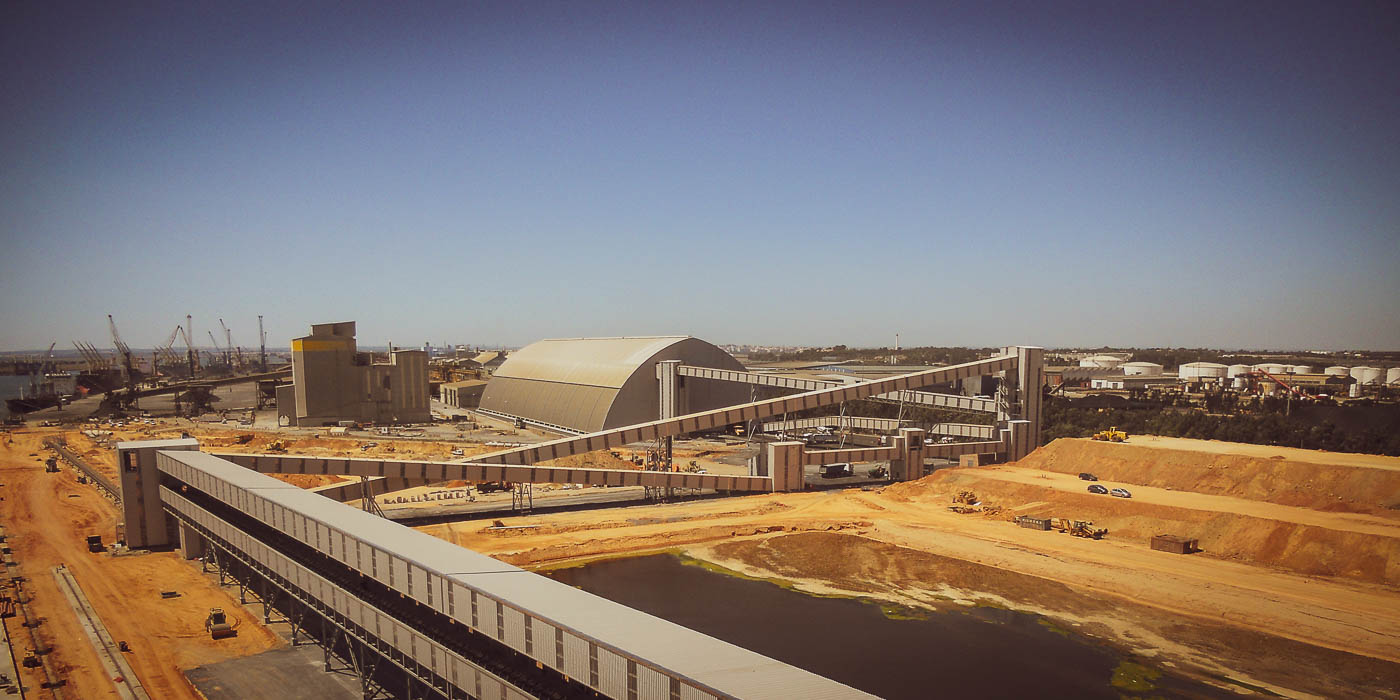 TSK, through its subsidiary PHB Weserhütte, will supply the equipment for the Dibba port terminal in the Emirate of Fujairah for 120 million dollars. PHB Weserhütte is providing the material handling system technology from the new storage yard to the port for the future export of 30 million tons of aggregates per year.
The contract includes the engineering, manufacture and supply, assembly and commissioning of the material handling system from the new storage facility to the port, for the future export of 30 million tonnes of aggregates per year.
The installation designed for gabbro, clinker and limestone type materials, is composed of a truck reception station with a capacity of 9000 tonnes per hour, two tubular conveyor belts of 4.5 kilometers and two ship loaders in a 600-meter long new dock, prepared to simultaneously load two ships of 120,000 tonnes each, as well as all the electrical and control installations, with all the necessary auxiliaries to perform the EPC of a modern ship loading terminal.
The two tubular belts, each designed to handle a flow of 4500 tonnes per hour, will cross the mountains  until getting to the city of Dibba, where they will be buried over a length of 1.8 km in a newly constructed tunnel under the city of Dibba until they reach the new port.
TSK has competed against Chinese, Indian and European consortiums specialized in this type of installations, and will be one of the reference projects in the Middle East due to its complexity and the material capabilities to be handled. The truck unloading facility will receive up to 300 mine trucks per hour.
This contract gives continuity to the execution of terminals by PHB Weserhütte in the Middle East, where it has already built a dozen of the most important bulk facilities in the Emirates, Saudi Arabia, Jordan and Oman, for handling fertilizers, sulfur and coke.
With this project TSK reinforces its presence in the Middle East after having executed reference projects in the area such as a 260 MW Photovoltaic Plant in Dubai, a solar thermal complex in Kuwait or a sugar refinery in Saudi Arabia.
PHB Weserhütte is currently setting up important facilities in Morocco related to phosphate and fertilizers, two cereal terminals in Canada, one in Vancouver and the other in the region of Quebec; and the handling of biomass the new thermal power station at Tees in England which will be the largest of its kind in the world.
In Spain, two port terminals are being developed for the reception and storage of cereals in La Coruña and Cartagena; and another in Alicante for the handling of aggregates.
More news