TSK is awarded contracts for several solar plants with a total power of 1,000 MW
9 February, 2018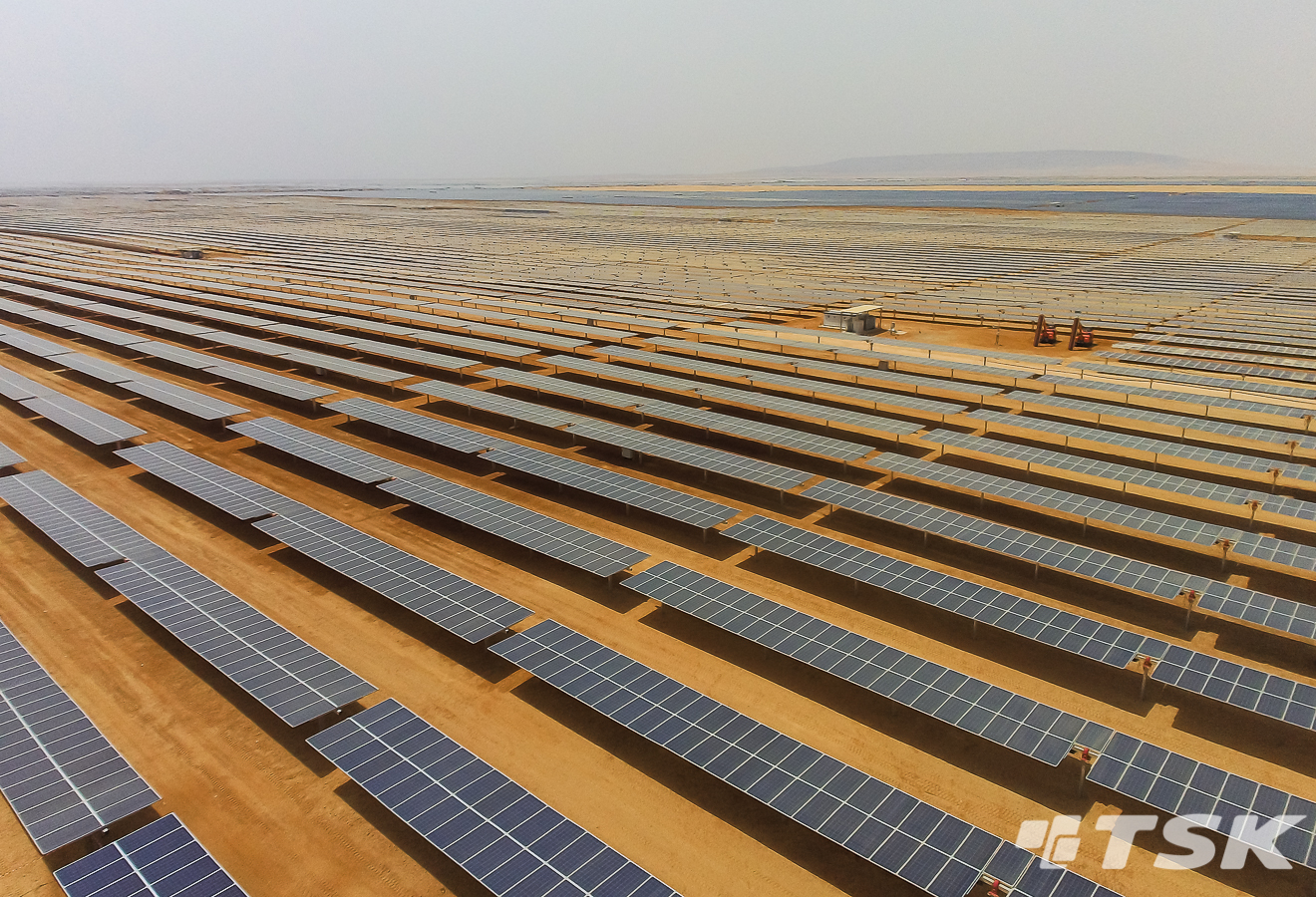 The projects will be built in Egypt, Jordan, Bolivia and Mexico, reaching a value of over 600 million euros.
TSK will build six photovoltaic plants in Egypt for two different clients, Alcazar Energy and Access Power. The plants will be built in the so-called Benban photovoltaic complex. With these contracts, the Gijón company strengthens its internationalization in the Middle East and positions itself in a market that it considers has a "high potential".
aaaa
Fotowatio Renewables Ventures has awarded TSK a 50 MW plant in Jordan and another 300 MW plant in Mexico, which are already in the engineering phase.
Additionally, the Eosol Company has awarded TSK the construction of the La Trinidad solar complex in Mexico with a power of 235 MW which will be built in two phases and adds to the 70 MW already built by TSK in the same location in Durango state.
With regard to Bolivia, TSK will build a 50 MW solar park located on 72 hectares near the community of Ancotanga, in the municipality of Caracollo.
With these new projects, TSK already exceeds 3,000 MW in solar projects, both photovoltaic and solar thermal, and consolidates its position as a leading pioneering company in turnkey projects with this type of renewable technology, having carried out projects in countries such as Dubai, Kuwait, Jordan, Egypt, Israel, Romania, France, Italy, Spain, Uganda, South Africa, Morocco, Mexico, Honduras, El Salvador and Brazil.
Accumulated contracting for fiscal year 2017 reached once again a record figure for the Gijón engineering company, standing at 1,243 million euros, slightly higher than the previous year.
More news