ASHUGANJ NORD AND SOUTH 2x 450 MW CCGT
Bangladesh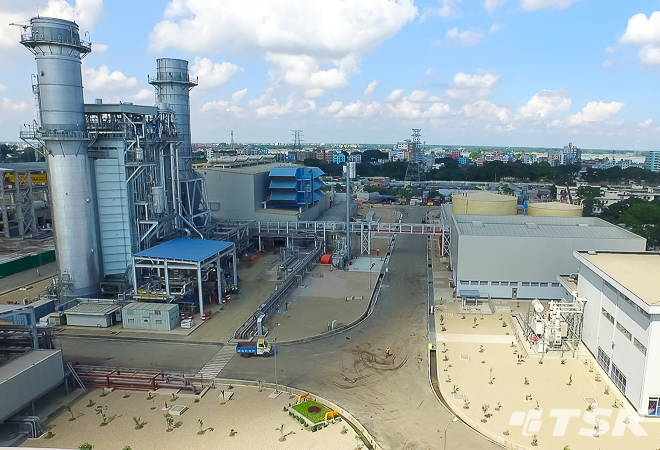 Project ASHUGANJ NORD AND SOUTH 2x 450 MW CCGT
Description Scope of Work: EPC Technology: 1x SIEMENS 4000 F Single - Shaft CCGT
Location Ashuganj (Bangladesh)
Client APSCL
Finish date 2017
More info about the project
EPC for the construction of 2 Combined Cycle Single Shaft Power Plant (North and South), equipped with SCC 5-4000F/3000-1S Siemens turbogroup package and CMI heat recovery steam generator.
What is Spain doing in Bangladesh?
The Spanish Embassy in Bangladesh highlights the presence in the country of those companies that provide, through their technology, solutions for the energy sector. Specifically TSK was present in the construction of 3 plants that provide a total of 950 MW of energy in Ashuganj.