TRINEFLEX: Transforming energy-intensive process industries through the integration of energy, process and raw material flexibility.
101058174
Project funded by the European Union (HORIZON)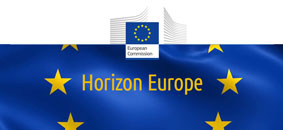 TRINEFLEX is a set of integrated tools for the transformation of EIIs following the "X-as-a-Service model". For end-users (EIIs), TRINEFLEX will function as an end-to-end service that will manage the digital lifecycle of the plant and the transition process towards flexible and sustainable operation. This process will be enabled through advanced and green data acquisition, Big Data infrastructures, process analytics, model development and finally digital twins with integrated multi-agent decision support systems.