President of the Spanish Government visit to our facilities
24 January, 2022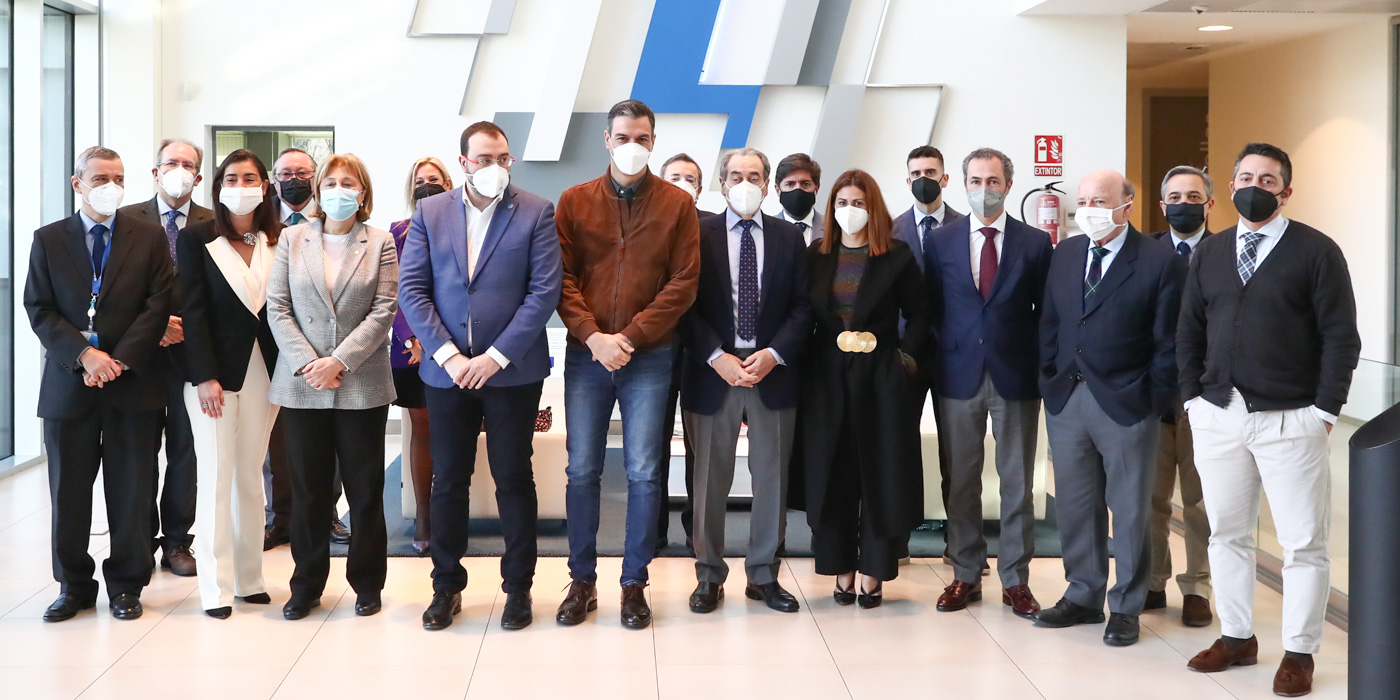 On 22 January, we received a visit from the President of the Spanish Government, Pedro Sánchez, who was interested in the projects that our Company is developing in the field of renewable energies and energy storage.
Also accompanied by the head of the Asturian executive, Adrián Barbón, and the government delegate in Asturias, Delia Losa Carballido, Pedro Sánchez toured TSK's facilities alongside our Chairman, Sabino García Vallina, together with Joaquín García, CEO of TSK and Jose María González, Managing Director Chairman´s Office.
During the visit, which lasted more than an hour, they were able to learn about the magnitude of the Company after almost 40 years of experience and a portfolio of projects in execution worth €2,200 million, as well as the details of the most recent initiatives related to the Digital Innovation division and energy storage. Pedro Sanchez praised TSK's efforts to generate sustainable solutions for industry and the power sector, especially those related to energy transition and digitalisation.
Pictures: Pool Moncloa/Fernando Calvo
More news